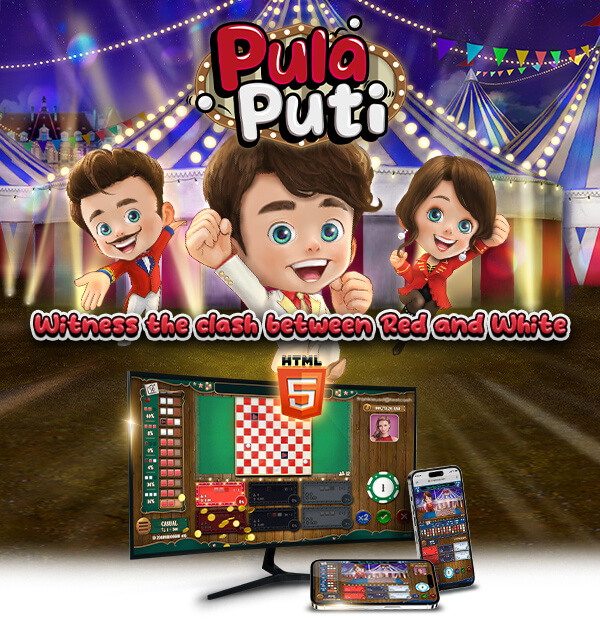 Witness the clash between Red and White
2023.05.16
SimplePlay has launched a new Table Game: Pula-Puti!
Pula-Puti started as a street game in the Philippines and can now be played at SimplePlay. The objective is to predict the correct colours of the squares where the balls are going to land on. The following shows some the major features:
Unleash Winning Potential: E

very play could be your chance to strike multiple wins! For instance, when betting on Two Reds, the game pays when the outcome is Three Reds, Two Reds and One White, as well as Two Reds and a Special Symbol.
Attractive Payout:

Six betting options are available in Pula-Puti. The option with the highest payout is 30x!
Immersive Carnival Experience:

The game features excellent artwork, vibrant animation, as well as engaging voice acting in various languages, guaranteeing players an immersive carnival gameplay experience.