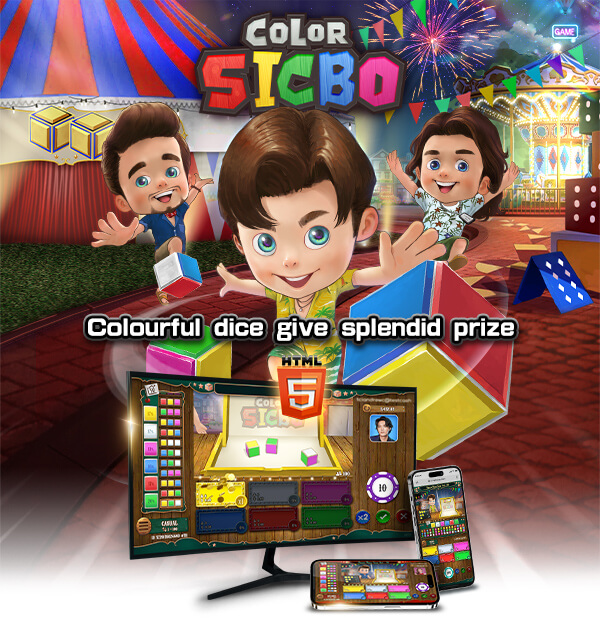 Colourful dice give splendid prize
2023.04.13
SimplePlay has launched a new Table Game: Color SicBo!
Color SicBo is a popular carnival game in the Philippines played with three identical coloured dice. Each die has six differently-coloured faces. For each roll of dice, players have to predict which colours face up. This fast-paced game offers a range of special features:
Easy to Play: Color SicBo gameplay is highly intuitive and suitable for players of all skill levels. Players simply have to guess the number of dice with a certain colour facing up after each roll.
Immersive Carnival Experience: The game features excellent artwork, vibrant animation, as well as engaging voice acting in various languages, guaranteeing players an immersive carnival gameplay experience.
Winnings up to 12x: There are multiple ways for players to win. Winnings can be as high as 12x when players correctly guess three dice of the same specified colour as the game outcome.
Real-time Chip Animation: The game boasts real-time chip animation, where each player's bets are reflected on the tables of all other players, creating a lively and interactive atmosphere.