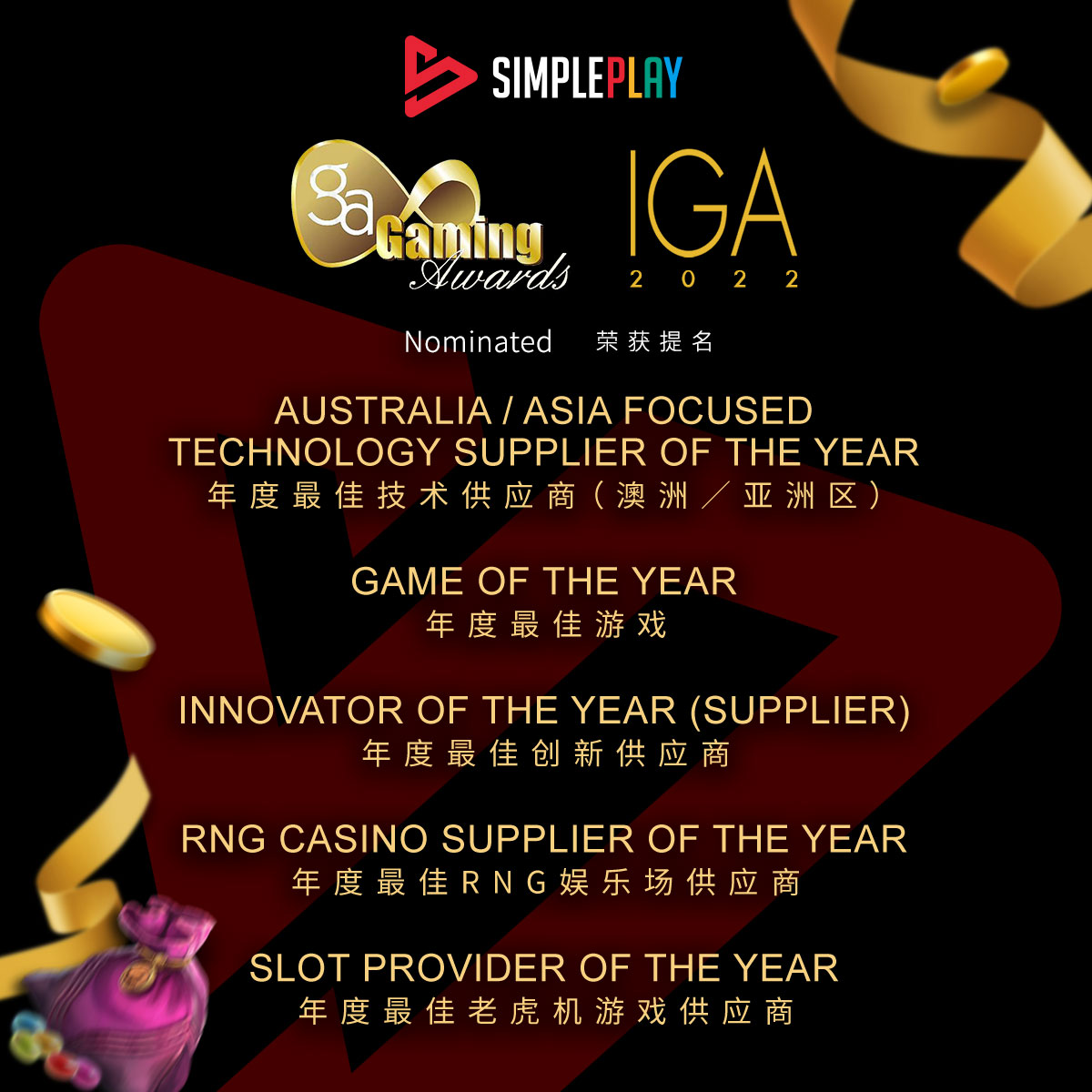 SimplePlay receives numerous nominations at IGA 2022!
2022.01.04
SimplePlay has been nominated for 5 categories at IGA 2022!

The nominated categories include: "Australia/Asia Focused Technology Supplier of the Year", "Game of the Year", "Innovator of the Year (Supplier)", "RNG Casino Supplier of the Year", and "Slot Provider of the Year"! We are so proud to have received 5 categories in one go!

Big thanks to the judging panel! These 5 categories have almost covered every aspect of SimplePlay, from innovation and technology, to products and games! We would also like to thank all the business partners and peers who have been promoting our platform and games to their players!

IGA 2022 award ceremony will be held at Savoy Hotel in London. Please wish us luck!