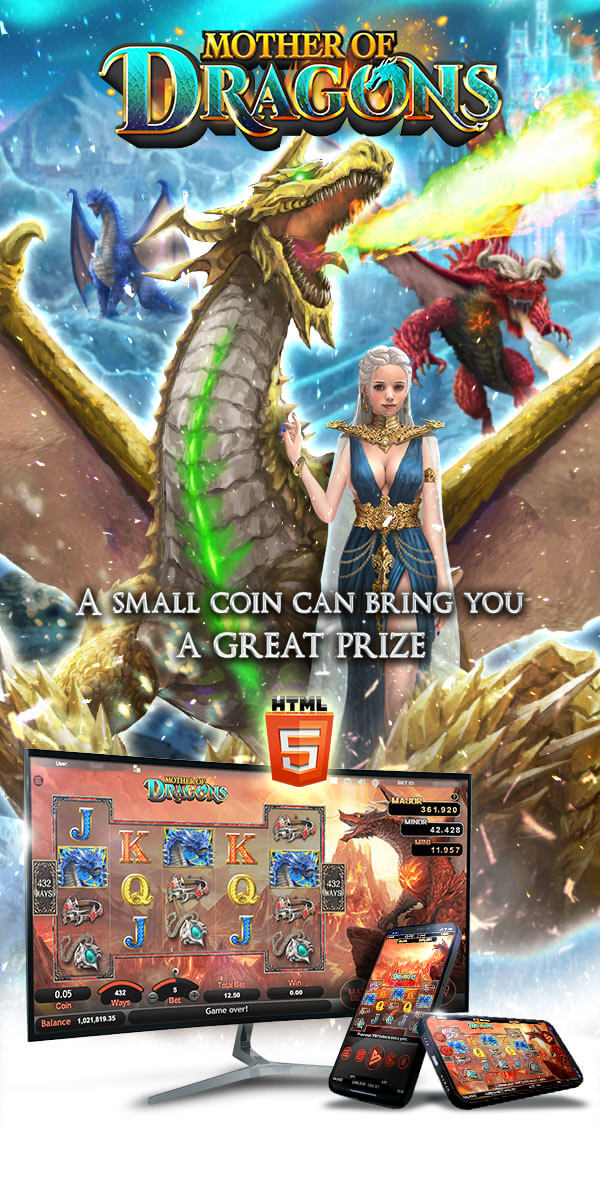 A small coin can bring you a great prize
2021.07.22
SimplePlay will launch a new Slot Game "Mother of Dragons"!

In the world of "Mother of Dragons", the Kingdom was in chaos as the king was slain. The princess, who was the last of the line, was exiled to nomadic lands. As a member of the Dragon Family, she had the power to tame dragons. After going through all the hardships, the princess had tamed three dragons and became the Mother of Dragons! Assist Mother of Dragons to recapture her throne, and she would grant you everything you have wished for!

"Mother of Dragons" is a 5-reel slot with 324 to 576 ways to win. The game comes with 3 different scenes, each with its own reel pattern and ways to win. Different Wilds, namely Extra Wild, Extra Reel Wild, and Bomb Wild are featured in different scenes. "Mother of Dragons" contains a Free Game Feature, where the Reel Extend Feature adds extra reel stops, giving players a maximum of 2,000 ways to win! Join "Mother of Dragons" to win the riches of the Kingdom!