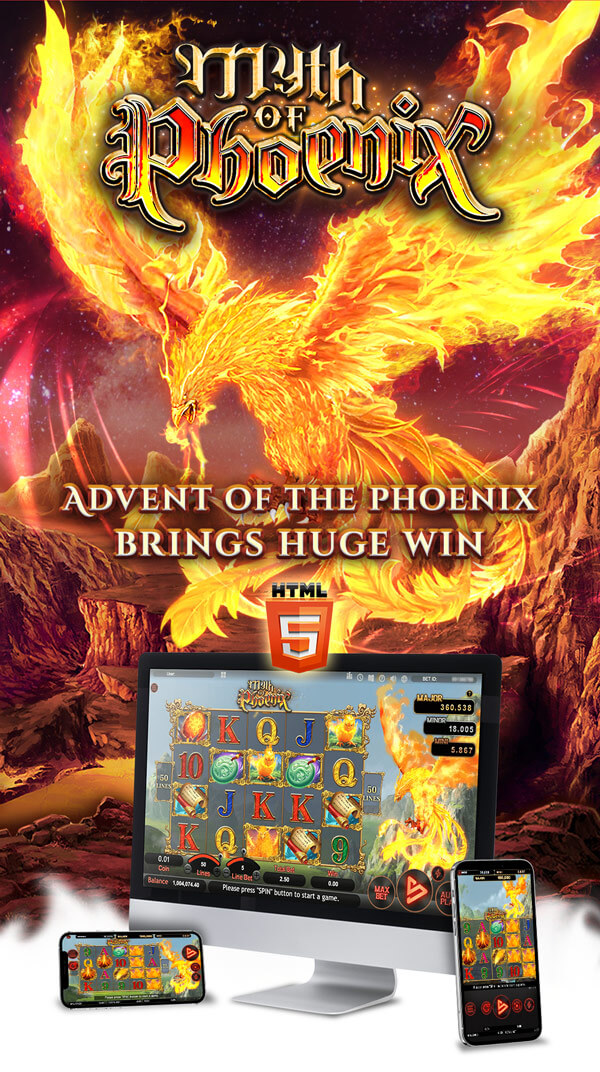 Advent of the phoenix brings huge win
2021.01.28
SimplePlay will launch a new Slot Game "Myth of Phoenix"!

A phoenix is a mythical bird. It is said to be the king of the birds, and can live up to 1,000 years and even eternity, making it a sign of peace and auspiciousness. Prepare for the advent of the phoenix and enjoy wealth beyond measure!

"Myth of Phoenix" is a 4x5-reel, 50-line slot. In this game, Stack Top Pay Symbol may appear on the reels, allowing players to win up to 1000x! The Free Game Feature allows players to choose from 3 options: to win 4 to 10 free spins and enjoy 88 to 188 Wilds across the reels!