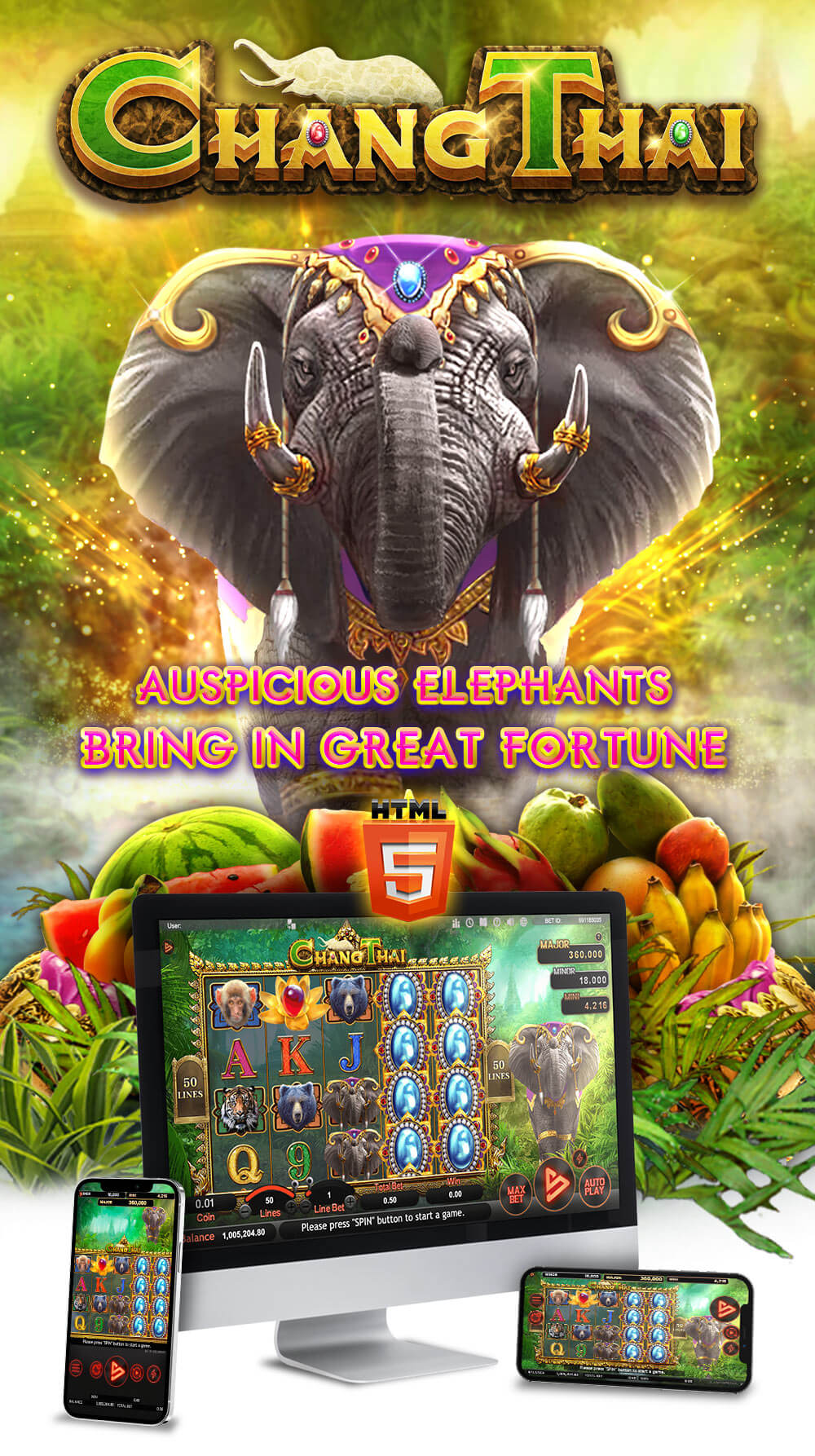 Auspicious elephants bring in great fortune
2020.11.26
SimplePlay has launched a new Slot Game "Chang Thai"!
Elephants are the national animal of Thailand. They are respected for they represent strength, honour and nobility. They are an auspicious sign. Serve "Chang Thai" well and you will be richly rewarded!
"Chang Thai" is a 4x5-reel, 50-line slot. In this game, Stack Top Pay Symbol may appear on the reels, making winning easier! The Free Game Feature features Stack Wild Symbols. Players can choose from multi-options, allowing to win up to 10 free spins and enjoy up to 188 Wilds across the reels!