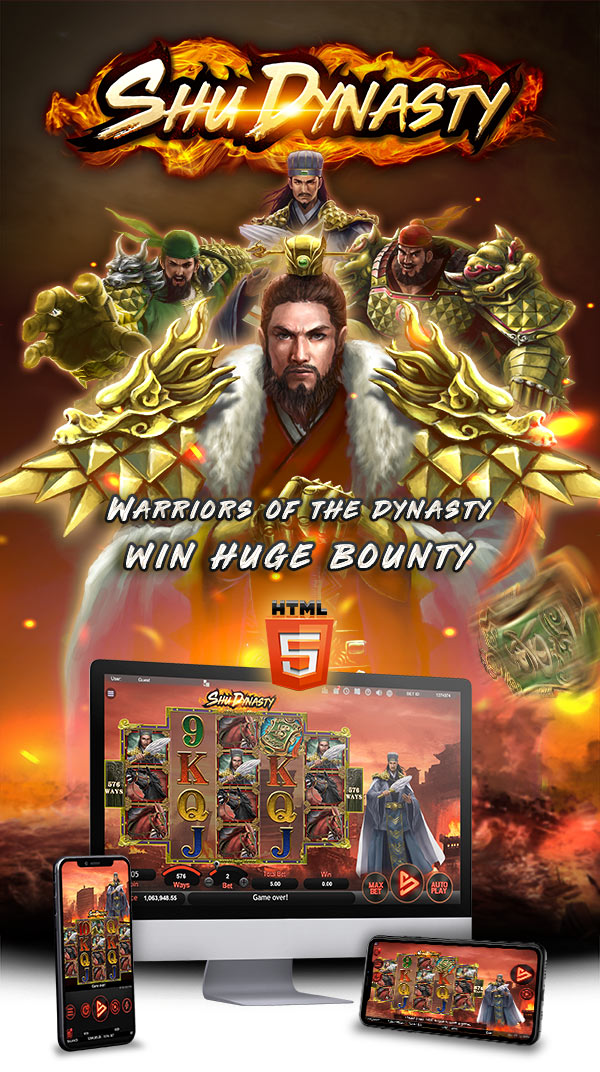 Warriors of the dynasty win huge bounty
2020.10.29
SimplePlay has launched a new Slot Game "Shu Dynasty"!
The Three Kingdoms period was one of the most remarkable ages in China. The heroes from Shu Kingdom strived to revive the old Han Empire. With strong leadership, mighty generals, brilliant strategists, and brave soldiers, the heroes of Shu Kingdom were determined to face all possible challenges and danger along the way to victory.

"Shu Dynasty" is a 5-reel slot with 324 to 576 ways to win. It features 3 different scenes with different reel patterns and ways to win. There are also different Wilds, namely Extra Wild, Extra Reel Wild, and Bomb Wild. It comes with a Free Game Feature, where the Reel Extend Feature allows players to play up to 2,000 ways! Become an officer and defeat your enemies!