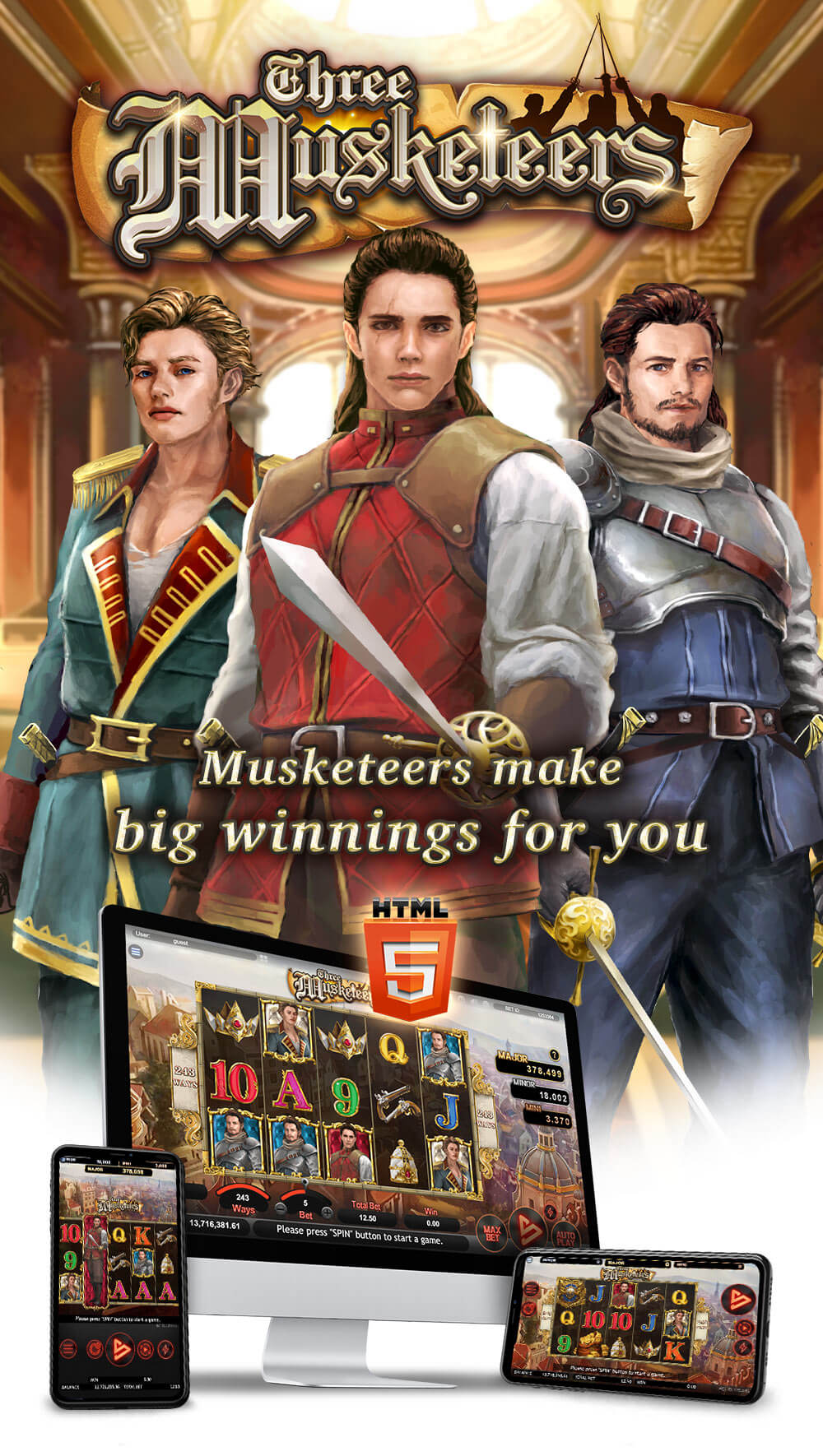 Musketeers make big winnings for you
2020.08.27
SimplePlay has launched a new Slot Game "Three Musketeers"!
In 17th-century France, three young men from the Musketeers of the Guard tried to help the King to fight against the ambitious Cardinal. The "Three Musketeers" shall unite in this fight and fulfil their honour as the King's Guards!

"Three Musketeers" is a 3x5 reel slot with 243 ways to win, and features an Extended Extra Reel Wild: Reels 2 to 4 may have 4 reel stops, allowing players to play up to 576 ways! The Free Game Feature includes Multi-Options for Sticky Reel Wild: Players can choose to lock Reels 2, 3 or 4 with all Wild Symbols with an extra reel stop, and win different numbers of free spins! Work with the "Three Musketeers" for great winnings!