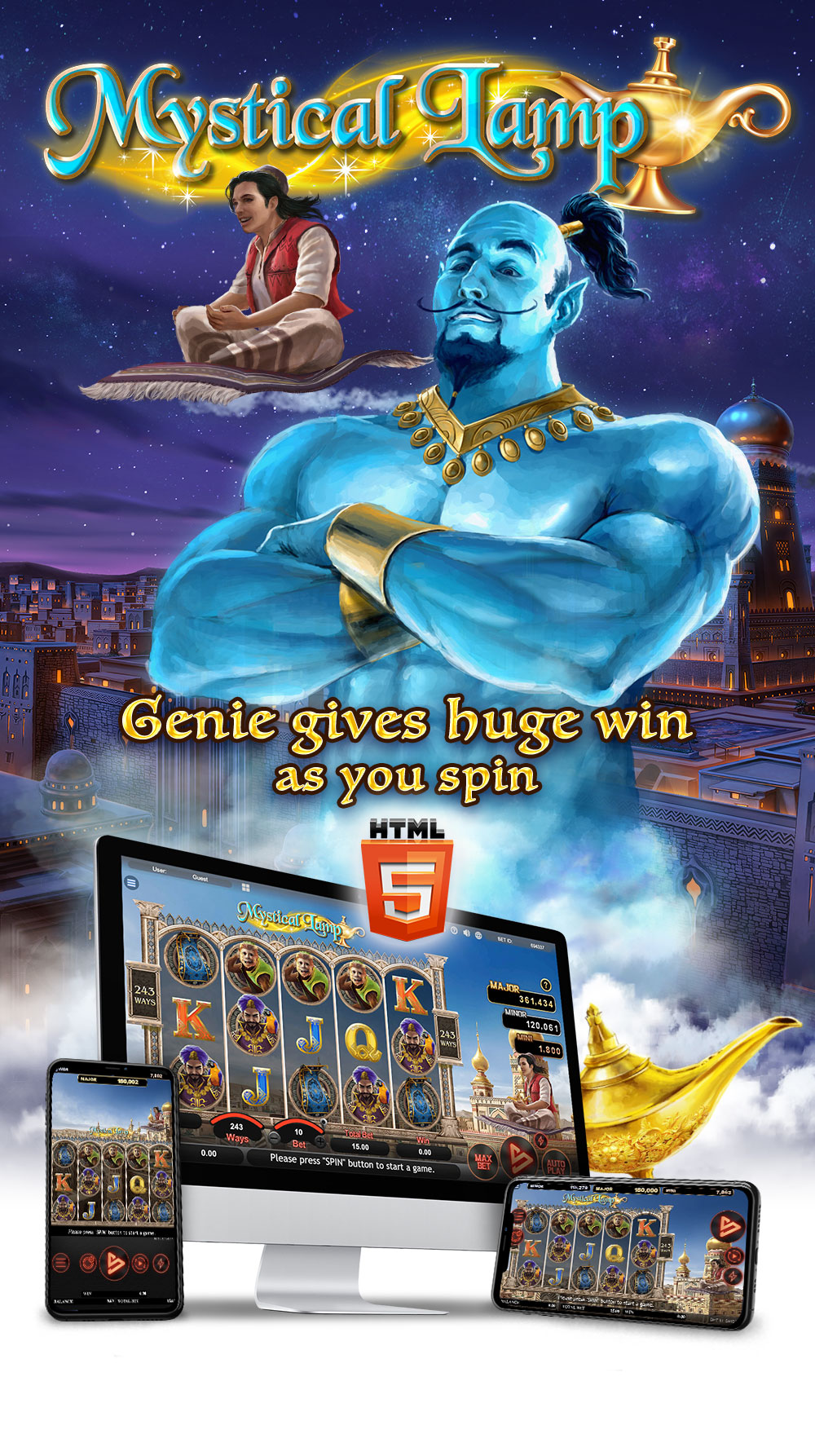 Genie gives huge win as you spin
2020.04.29
SimplePlay has launched a new Slot Game "Mystical Lamp"!
Long time ago, in the middle of a desert, there was a cave full of treasure. The most valuable item was a mystical lamp, which a genie lived inside it! He would answer to the wishes of his master who summoned him! A poor boy found the lamp by chance, but he fell into the trap of an evil sorcerer who wanted to seize the throne! You must get the lamp and confront the sorcerer!

"Mystical Lamp" is a 3x5-reel, 243-way slot. It comes with a Free Game Feature allowing players to pick the right lamp and win up to 20 free spins! There is also a Wild Bonus Feature, allowing each Wild Symbol to win up to 20 times of total bet during the free spins! Let "Mystical Lamp" share a whole new world with you!