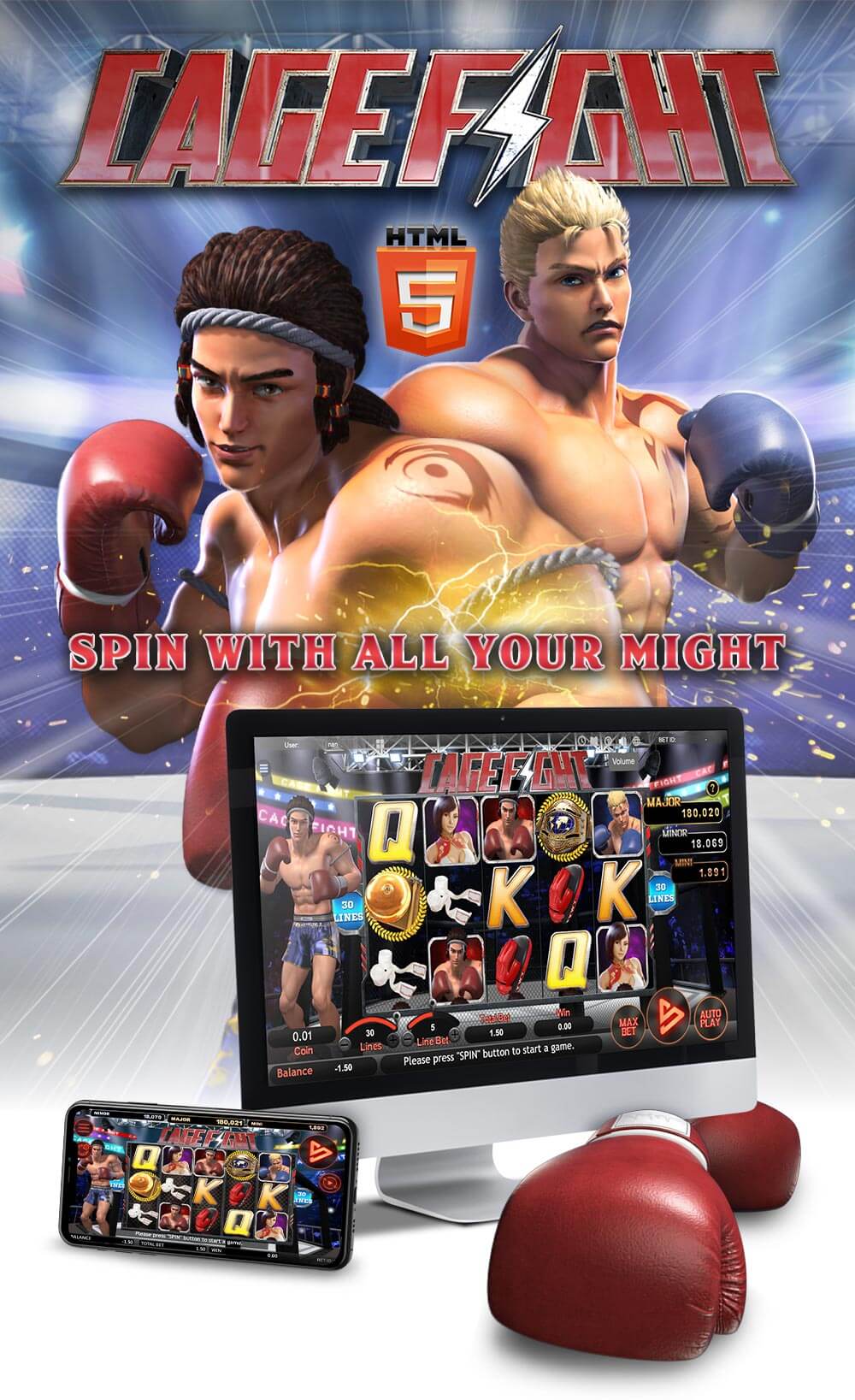 Spin with all your might
2019.12.18
SimplePlay has launched a new Slot Game "Cage Fight"!
Boxing is one of the most dangerous sport in the world. One does not simply walk into the cage. It takes both courage and skills, and some luck. Only those who are brave, skilful and lucky enough will be richly rewarded.

"Cage Fight" is a 3x5-reel slot with 30 lines. It comes with a Free Game Feature, which gives Power Spin Feature, Power Climb Feature and Power Prize Feature. Prevail in the cage and win the championship belt now!